The Manhattan FISH MARKET
AT THE MANHATTAN FISH MARKET
Our guests are served with lip-smacking American-style seafood such as the famous Manhattan Fish 'N Chips, the all-time favourite Garlic Herb Mussels and the legendary Manhattan Flaming Seafood Platter.
WE HAVE COME A LONG WAY
with restaurants in Asia and the Middle East, including our homeground Malaysia, Singapore, Indonesia, Sri Lanka, Myanmar, Oman, Bangladesh, Qatar, United Arab Emirates, Brunei, Jordan and Maldives. We attribute our success and regional popularity to our fresh, flavourful and innovative offerings. To meet our fans' insatiable appetite for delicious seafood, we are constantly expanding and evolving with brand new restaurant interiors inspired by the famous Fulton Fish Market. Every restaurant is tastefully appointed to evoke the colourful and dynamic spirit of the iconic market!
The Manhattan FISH MARKET is also a Halal Certified restaurant in Malaysia.
Here at MFM, internal controls over raw materials finding, manufacturing, handling, processing, packaging, storage, transportation, and utensils have undergone a safety and quality inspection to ensure the meal is safe to consume. Not only it is monitored internally but with the local authorities as well as independent bodies. At The Manhattan FISH MARKET, hygiene and services are our top priority.
Thus, JAKIM's Halal logo is displayed at our outlet to pledge that we have passed the tests of Halal compliance and guarantees that all the products that are manufactured and sold in Malaysia are Halal.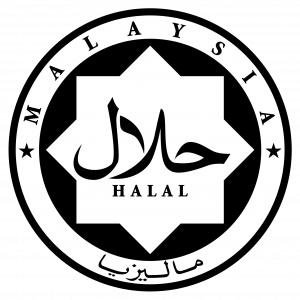 Our well-trained staff
channel their passion, energy and dedication into ensuring that every guest will have a satisfying dining experience. The Manhattan FISH MARKET is also widely known to enthral and whet its guests' appetite with on-the-spot flaming of the Manhattan Flaming Prawns.
IN RECENT YEARS
The Manhattan FISH MARKET is a Malaysian bred brand that has garnered numerous awards and accolades in the F&B industry. To name a few, we've been awarded the following:
Check Out Our Gallery